Convoluted Foam Services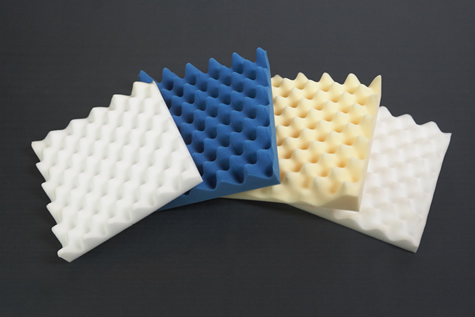 Egg Crate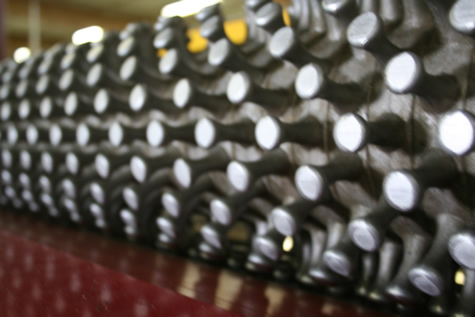 West Coast Foam Convoluting Services
Pomona Quality Foam uses a foam convoluter to create egg crate foam. We ship convoluted foam parts to customers in Nevada, Arizona and California.

 
You've spent months developing the most comfortable mattress topper, or the most protective packaging materials. You cannot afford to turn over your designs to a manufacturer that cannot replicate them accurately.
Mattress toppers and packaging materials owe their unique shapes to a process called convoluting. By feeding foam sheets through a machine that creates peaks and valleys, we're able to achieve the 'egg crate' shape that is useful for so many applications. At Pomona Quality Foam, we offer convoluting services to customers in a range of industries.
Foam Convoluter
Our foam convoluting machine produces peaks with a maximum height of 3.5 inches, and valleys with a maximum depth of 1 inch. We can adjust the heights and depths to produce egg crate foam that meets your specifications exactly.
Fast Shipping & Flexible Delivery
We can turn around orders for convoluted foam with unparalleled speed. We are committed to ensuring that long lead times and late deliveries never slow you down. We maintain our own fleet of shipping vehicles, which means we can deliver on your timetable. We are also able to make drop shipments so you can unload at your own pace.
Applications: Bedding Foam, Packaging & More
Convoluted foam is useful for a wide range of applications, including:
Mattress toppers
Packaging 
Acoustic tiles                         
Sofa cushion toppers
Bedding Laminations  
Get Convoluted Foam Fast
In southern California, Nevada and Arizona, customers rely on Pomona Quality Foam for top-flight foam parts delivered fast. To request a quote for foam convoluting services or to discuss your project with our team, contact Pomona Quality Foam today.