Foam Applications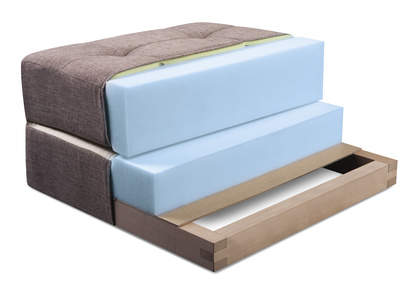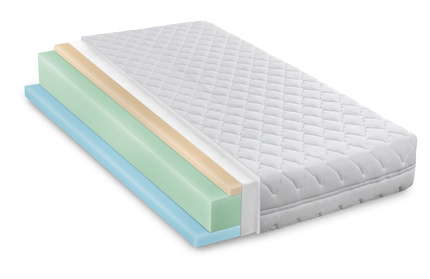 Speedy Shipping
Pomona Quality Foam delivers foam parts faster than anyone else.
For everything from couch cushions to gym mats, it's what's inside that makes them comfortable – and what's inside is foam. Pomona Quality Foam has been making foam parts since 1983; any foam part you can dream up, we've already made.
Quality Foam Parts for a Range of Industries
Hospitality Furniture: In hotels and restaurants, furniture needs to be both comfortable and durable. A well designed part made from quality foam can provide a luxurious feel while enduring heavy use. West Coast manufacturers of hospitality furniture rely on us for top-notch foam parts. 
Office Furniture: Workers who sit all day need furniture that offers support. Engineered to prevent injury, ergonomic office chairs often require complex foam parts. With more than 30 years of experience and state-of-the-art technologies, we are able to replicate our customers' designs for custom foam parts with precision and accuracy. 
Upholstery: We can cut upholstery foam to any size and shape. Just hand us your specs and we'll deliver your parts in record time. 
Furniture: Furniture is a major purchase. That means buyers won't be happy with furniture made from low-quality foam parts. Manufacturers of high-end furniture turn to us because we're committed to delivering the very best. 
RV/Automotive: RVs are meant for long trips, but if the cushions inside them are flimsy or cheap, the trip will end before it begins. Pomona Quality Foam machines custom foam parts for RV and automotive manufacturers. 
Other: We can produce parts for any application. Because we have more than 30 years of experience and serve customers in a wide range of industries, there is no foam part that we cannot produce.
Fast Shipping & Flexible Delivery
We not only save you money by maintaining our own fleet of shipping trucks, we make it possible for you to receive your order in a way that's most convenient for you. We can drop a trailer off at your facility so that you can unload it at your own pace and we'll pick up the trailer when you're finished. In addition, we turn around orders faster than anyone else. Need you parts in 3 days? Pomona Quality Foam can deliver low and high volume orders in that timeframe.
Get Foam Parts, Fast
From San Luis Obispo to San Diego to Palm Springs, we serve customers all over California, Nevada and Arizona. We respond to inquiries and RFQs in 24 hours. Contact Pomona Quality Foam now.