Padding Foam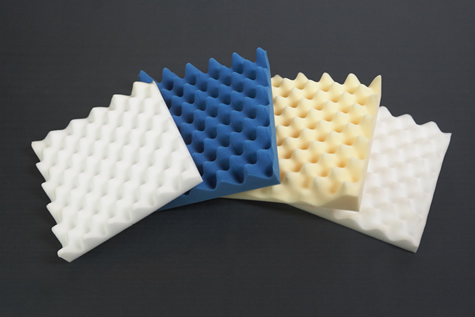 Convoluted Foam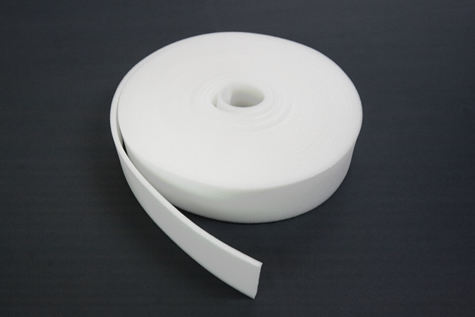 Foam Rolls
For things like sofa backs, armrests, headboards, and any number of things in between, padding foam provides that extra layer of comfort. Manufacturers of high-end furniture and other top-of-the-line products need precision foam parts to create the end result that their customers want. At Pomona Quality Foam, we cut precise parts from padding foam of any thickness.
State-of-the-art Padding Foam Cutting Technologies
Using sophisticated technologies, we are able to recreate our customers' designs with unprecedented accuracy. Computer Numerical Control (CNC) machining allows us to upload your designs to a computer, which transmits the information to a cutting apparatus. This reduces human error and creates parts that match your designs very closely. At our facility, we use CNC/PLC equipment such as:
CNC wire profilers
PLC controlled band saws
CNC Blade Profilers
CNC technology is the preferred choice of many manufacturers because it offers exceptional repeatability.
American-Made Foam
Our polyurethane material comes from local producers. By insisting on working with foamers in our area, we ensure that the foam we use to cut parts for our customers is the highest available quality. We work with a wide variety of foam, such as open cell foam, closed cell foam, memory foam and high density foam. No matter what type of padding you need, we have the right foam for your application.
Fast Shipping & Flexible Delivery
When you need parts cut fast, where do you turn? On the West Coast, Pomona Quality Foam is capable of turning around parts in a short timeframe. We manage our own fleet of delivery vehicles, which enables us to make drop shipments and deliver when it's convenient for you.
Get Foam Parts Fast
For padding foam parts, look no further than Pomona Quality Foam. We ship all over California, including Nevada and Arizona. To discuss your project or request a quote, contact Pomona Quality Foam today.