Foam Fabrication Services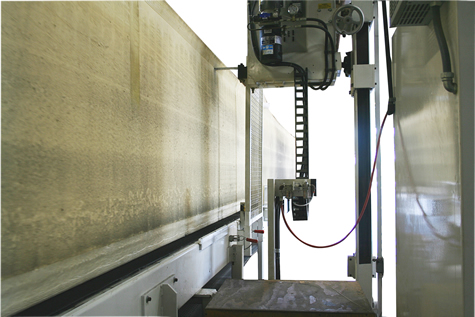 Foam Fabrication
Foam Rolls
Whether you're manufacturing couch cushions, car seats or gym mats, you don't have time to put up with long lead times. You need to work with a manufacturer that can produce completed foam assemblies all under one roof – quickly. On the southern West Coast, Pomona Quality Foam is a full-service manufacturer of foam assemblies.
Contour Cutting
Using sophisticated technologies like CNC wire profilers, CNC oscillating blade profilers, and PLC band saws, we can contour cut any shape imaginable. Additionally, these technologies allow us to make the same precise cut again and again, reducing human error and ensuring repeatability.
Lamination
Using an environmentally-friendly, top-of-the-line adhesive, we can bond two or more pieces of open cell foam together. No matter what size or configuration, we can laminate foam parts to create completed foam assemblies.
Profile Cutting
Similar to contour cutting, profile cutting lets us cut any shape. Our profile cutters allow us to make two dimensional cuts.
Convoluting
Using a foam convoluter, we create the egg crate shape that many of our customers need.
Fast Shipping
No one delivers foam parts faster than Pomona Quality Foam. Thanks to our extensive experience and cutting-edge technologies, we reduce lead times and guarantee on-time deliveries. Additionally, we maintain our own fleet of shipping vehicles, which means we can deliver at a time when it is convenient for you. We can also make drop shipments.
Get Foam Parts Fast
To learn more about our foam assembly fabricating services, contact Pomona Quality Foam today. We serve customers in California, Arizona and Nevada.