Fiberfill Wrap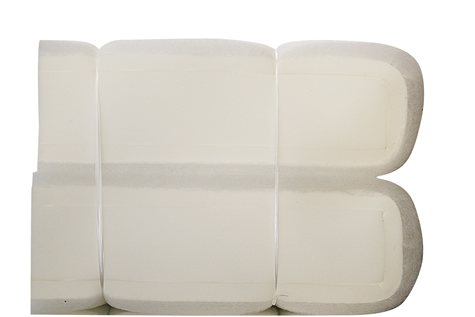 Dacron ®
Fiberfill wrap helps foam cushions slide easily into fabric covers. Without it, the covers simply don't fit the way they should. Pomona Quality Foam wraps foam parts in Dacron® fiber, eliminating the need to send parts to third party service providers.
Additional Services
Applying fiberfill wrap to parts is just one of the many value-added services we provide to our customers. Other services we offer include:
Fast Shipping
We can turn around orders for completed parts fast. Additionally, we maintain our own fleet of shipping trucks which means we can deliver parts on your schedule. We also have the ability to make drop shipments.
Get Foam Parts Fast
Pomona Quality Foam serves customers all over the southern west coast, in California, Nevada and Arizona. Discuss your project or request a quote by contacting our team today.